Zendesk
SendBird
Integrate SendBird into Zendesk and support your customers live.
GET STARTED
Support Your Customers at a Whole New Level
Chat straight on top of Zendesk, support your customers live!
Apply your Zendesk Macros and automate tasks!
Manage all information through Zendesk and easily manage your customer interactions!
Save all chat history into Zendesk and keep your customer interactions in one place!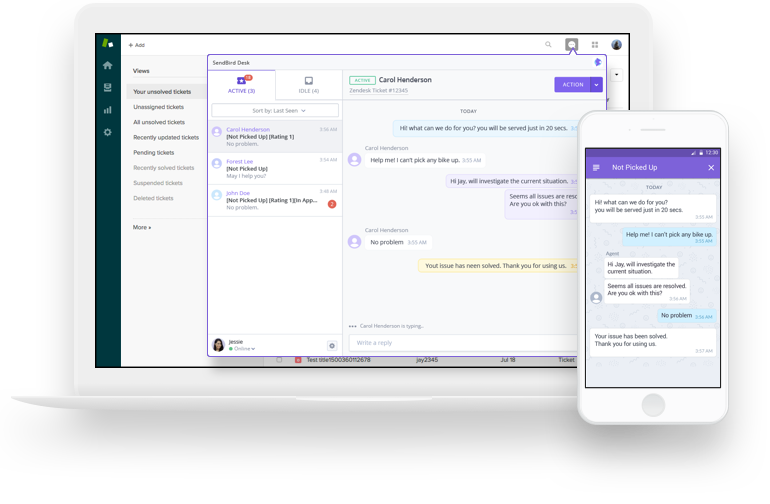 Live Customer Support
Do more with Zendesk and support your customers live on Zendesk! Auto-route customer inquries to agents, apply zendesk macros, and fully customize with SendBird's iOS and Android SDK for the best customer experience.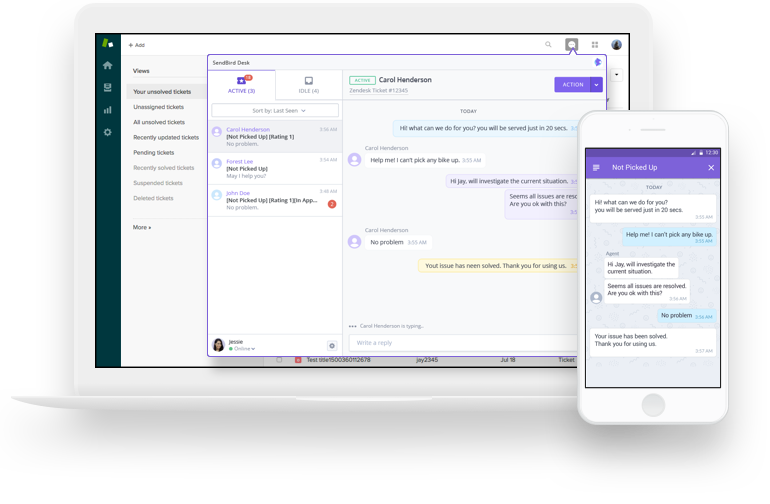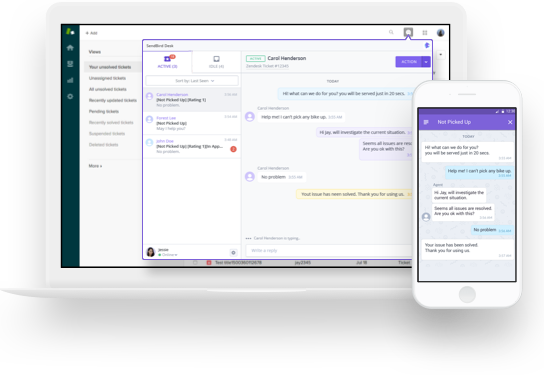 Ticket & Agent Management
Effectively manage all tickets and leverage SendBird's custom settings to optimize your agent workflow for the ultimate customer support experience.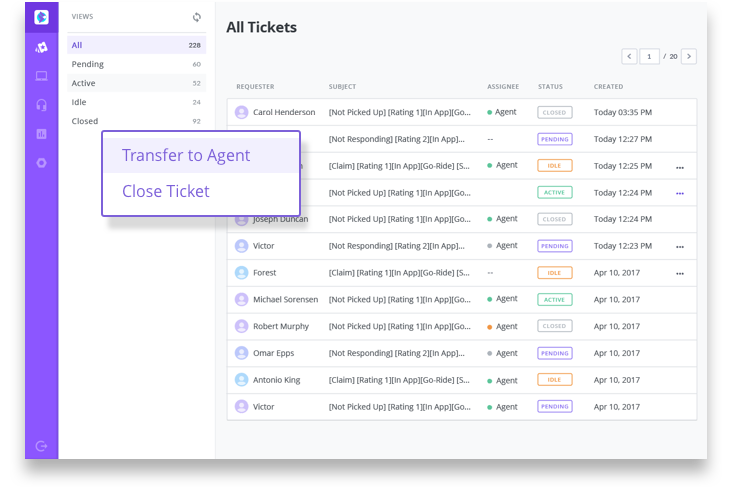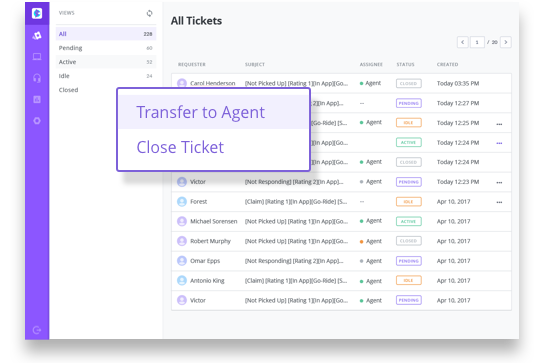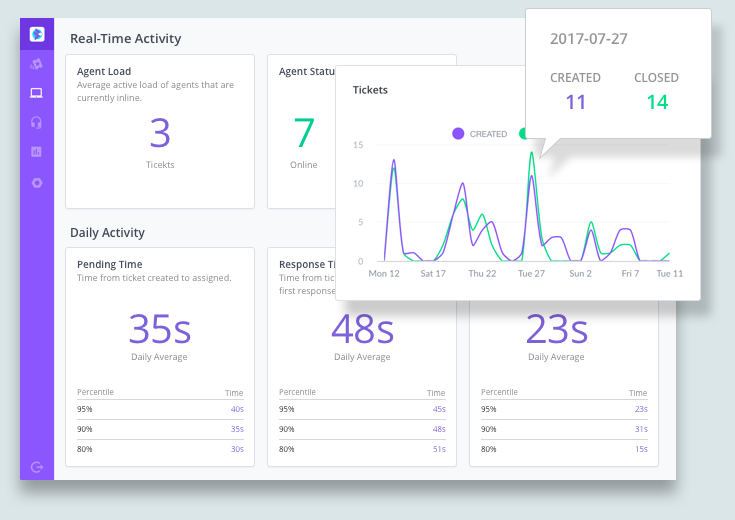 Monitoring & Analytics
Track your customer support status live with SendBird's monitoring tools and make instant changes to your support system. Maximize your performance with daily, weekly, and monthly analytics!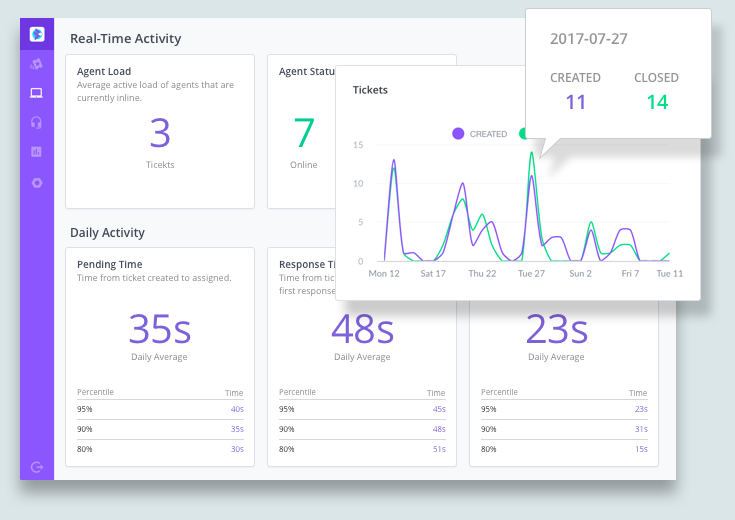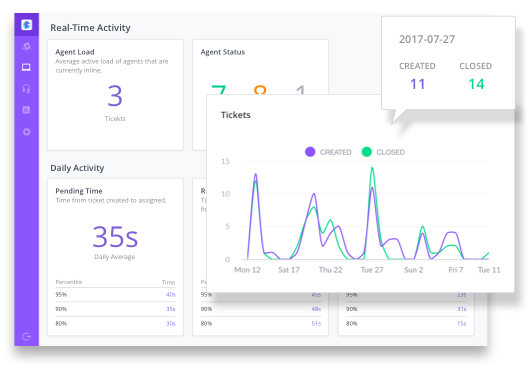 Supported Platforms
iOS SDK
Read More
Android SDK
Read More
Web SDK
Coming Soon
Talk to your customers now!